DAVID JAMES HOFFMAN
"music is truly an international language with no frontiers"



I believe that music is truly an international language with no frontiers and it is this philosophy that is at the heart of Yampapaya tribes music and live performances.
Born in Tokyo Japan I have lived in Hawaii, Micronesia, California, Colorado, Hong kong, Beijing, Austria and Italy. The multi ethnic band YAMPAPAYA TRIBE has toured in three continents playing styles including African music, Rock, Reggae, funk and Acoustic folk with Hawaiian influences reflecting my life experience around the globe.
Over the years my style has been influenced by music and rhythms from the African continent in particular the Congo mixed with rock, rhythm and blues that are a large part of my American musical culture. I haves also worked with many musicians from around the world expanding theYampapayaTribes world music quality. ALOHA :)
Davids international career began in 1984 in Los Angeles prior to moving to China in 1985. In the corridors of the Beijing university he formed a multiracial group with components from the Orient, Europe, Africa and America known as the Beijing Underground. the band had large successes during tours organized by the son of Deng Xiaoping in collaboration with the chinese cultural entertainment society and the chinese central Philharmonic. The band then recorded the FIRST ROCK ALBUM in China headed by the Chinese Philharmonic . The proceeds of these tours and recordings being donated to the Chinese handicapped fund. The band played over 200 shows in China in the late 80's.
BEIJING UNDERGROUND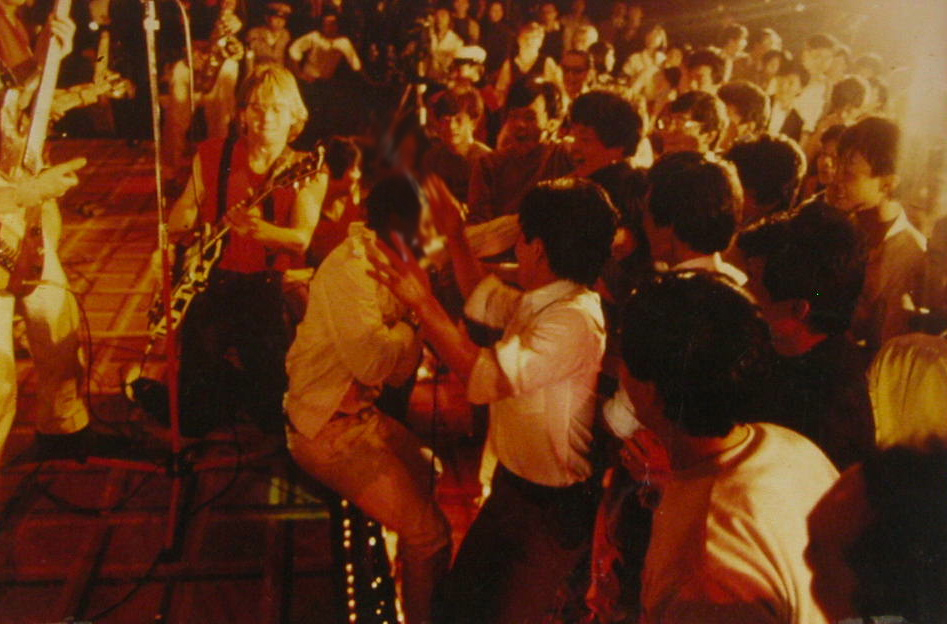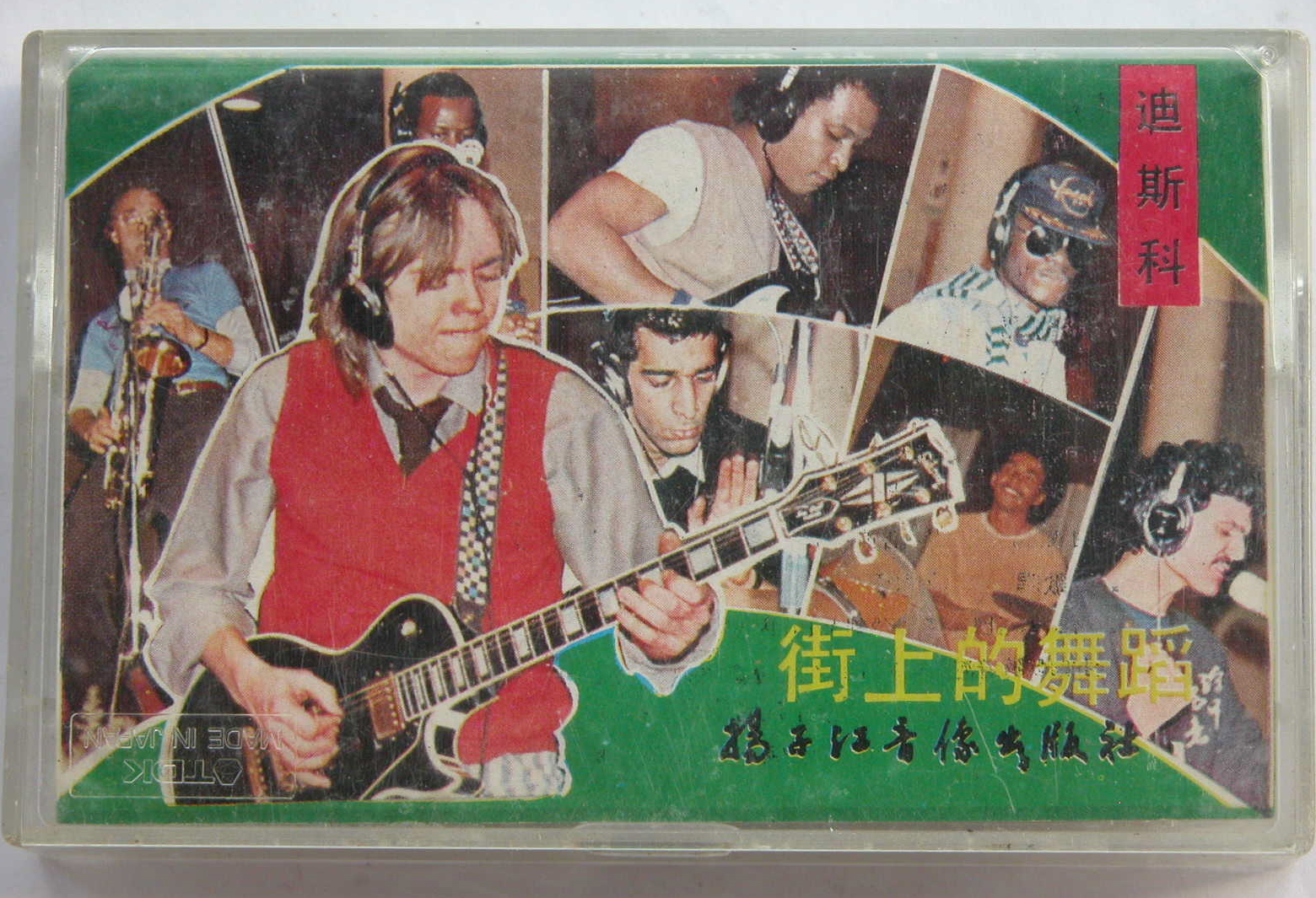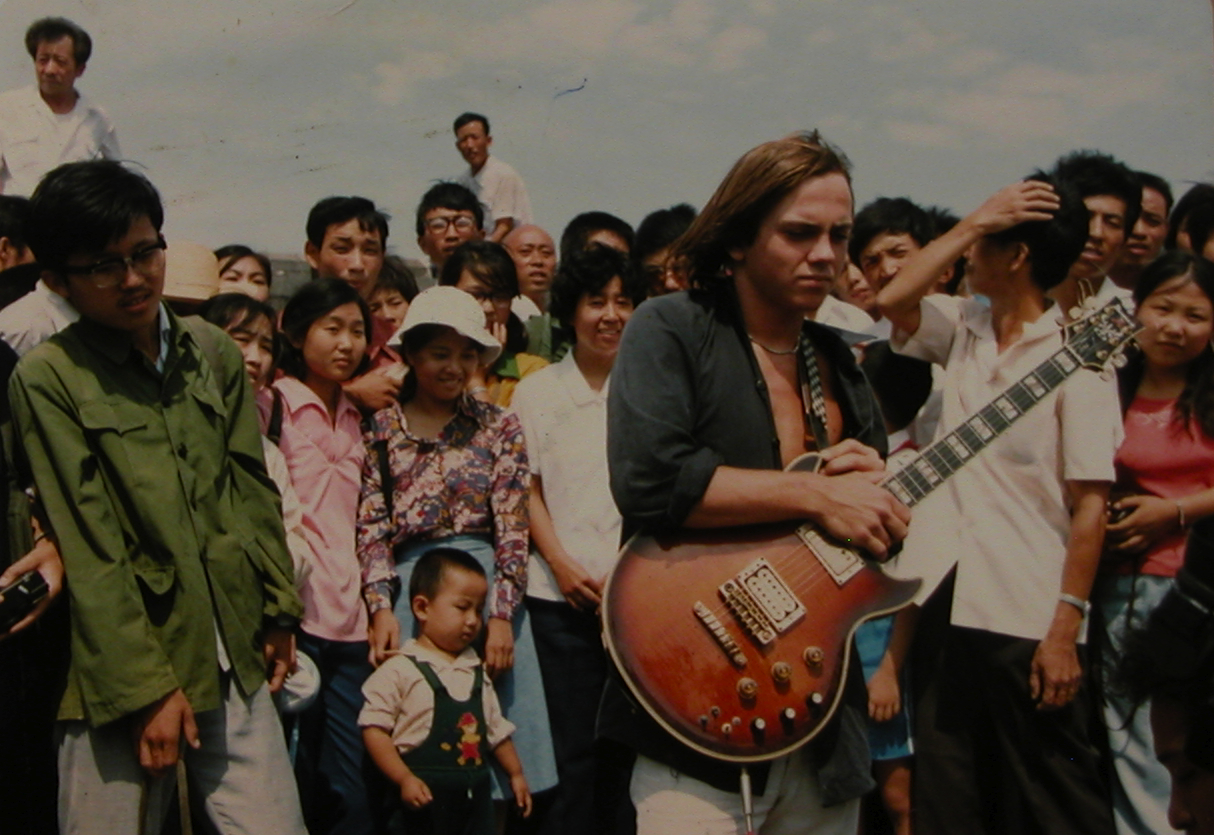 AFROZILIA - HongKong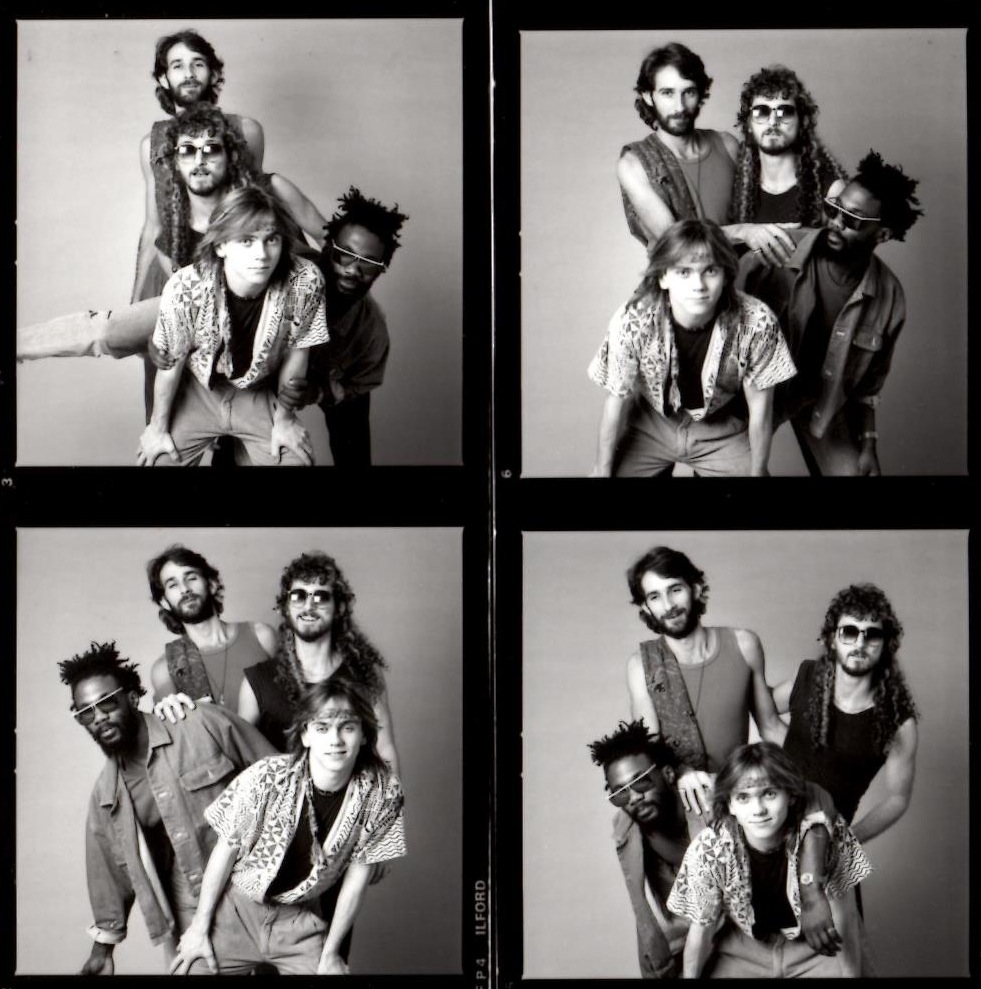 ADO - Los Angeles
David has toured his music from the orient to the United states from Los angeles to the rocky mountains as well as much of Europe and Italy where his present band Yampapaya tribe is currently based. For David it has been a long musical journey that continues to reach out to the entire world.
YAMPAPAYA - Rome Italy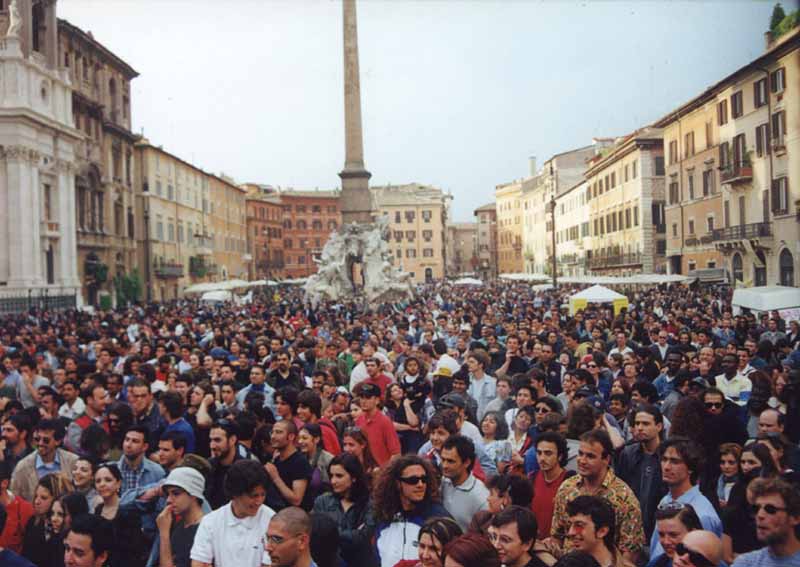 YAMPAPAYA TRIBE China tours 2015 - 2016

Over the years I have had the pleasure to work alongside many great musicians from around the world that have been a part of the Yampapaya tribe . ALOHA !!!
Roger Sabal Lecco - Camerun

Papy Tall - Senegal

Shiko Mawatu - Congo

Karl Potter - USA

Mass N'diaye - Senegal

Badu N'diaye - Senegal

Horatio Hernandez " EL NEGRO" - Cuba

Paolo La Rosa - Peru

Sam Lewenson - Jamaica

Carlos Sarmiento - Cuba

Ruben Chiavano - Cuba

Dauda Culibali - Burkina Faso

Emanuele Smimo - Italy

Renato Denocenti - Italy

Antonio testa - Italy

Omar L Valle - Cuba

Mario Corvini - Italy

Luca Corvini - Italy

Bryan Kasunzu Musa - Congo

Angelo Blue - Italy

Jocenice Cruz Da Conceicao - Brasile

Jack Tama - Ivory coast

Fabio Maglione - Italy

Valerio Bartoli - Italy

Lucia Di Donato - Italy

Francesca Ciocca - Italy

Toni Cerqua - Italy

Francesca Sichel - Italy

Fontain Burnett - USA

Brain Ferrar - USA

Maurixio Primavera - Italy

Arnando Vacca - Italy

Fabrizio Agnello - Italy

Simon Shack - Norway

Luca Engletti - Italy

Adjbeco Odjara - Togo

Javier Girotto - Argentina

Stefano Onorati - Italy

Tony Germani - Italy

Boenga Djema theo - Congo

Mauricio Melo - Brazil

Massimo Carrano - Italy

Alfred Minoti - Italy

Mustapha Mbengue - Senegal

Andrea Caracchini - Italy

Emiliano Esposti - Italy

Roberto Martinoli - Italy

Steven Wilson -Scotland/ Italy

Jane Kumada - Japan/Italy

Rudgero Artale - Italy

Natty Fred - Senegal

John Maidas - USA

Diamante - Brazil

Skuniz - Italy
YAMPAPAYA ACOUSTIC RECIPES
| CONGOFORNIA | ALOHA DREAMS | |
| --- | --- | --- |
| | | |